First all: Agent Carter, please continue to be amazing, and also stop toying with my emotions because I can't write fic fast enough to deal with them all.

Second, I mentioned a bit ago that I was playing the Avengers Academy game on my iPad, and that the gameplay was meh but the rest of it was amazing. I've kept up with it, and the gameplay has grown on me, but it's still one of those games that you do something and then have to wait for a long time to do something else with. And it's so entertaining, you'd like to be able to faster. But the amount of detail and thought put into all of it is incredible. Like, let's take a minute to appreciate emo!teen Loki, wearing his 1930s 'Midgardian' swimsuit, a boater hat with horns, and swimming in a pool with a Jörmungandr floaty: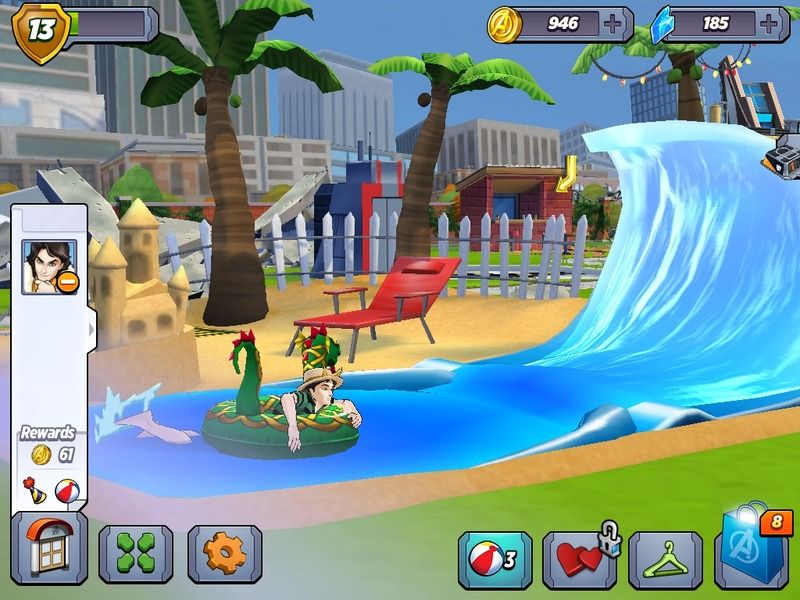 Or the fact that Tony gets his drinks served at the club by a robot: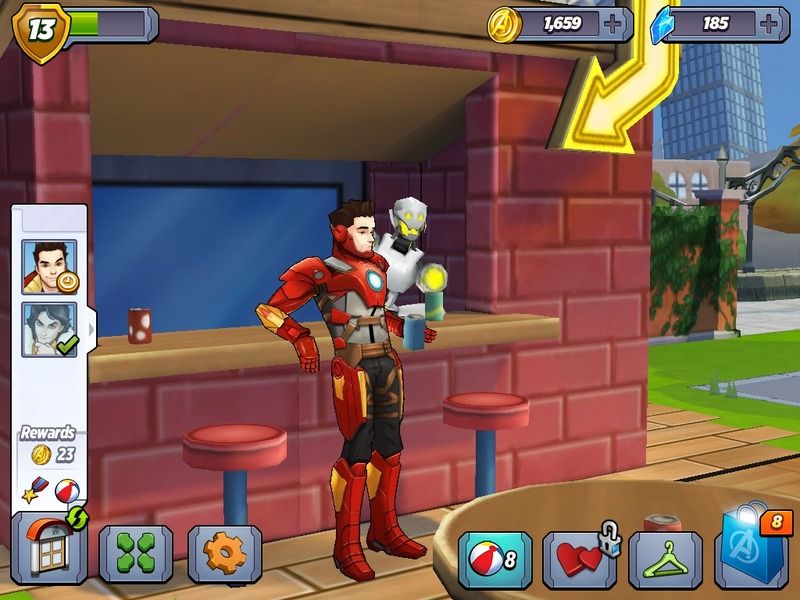 And then there are the things the characters say when you click on them. Cap's make me laugh the most, because it sounds like Tony programmed the game and came up with 'Cap' things for him.

Some of Caps lines:
"Follow me!"
"Just like the good old days!"
"Let's be the best we can be."
"Move it, soldier!"
"Let's give 'em everything we've got."
"If we stick together, nothing can stop us."
"Avengers assemble!"

So, yeah. Well done, Tiny Co. I salute your spot on characterizations. My only complaint is that, so far, two of the three 'playable' female characters are somewhat boy obsessed and air headed. I don't know enough about Wasp or Enchantress to know if that's accurate or not. Natasha, however, is delightfully bored and suspicious.